Journals @ Angliss

William Angliss Institute journals and magazines
Information about WAI subscription journals and magazines.
Online access - how to access online articles and journals
On campus - Click on the link
Off campus - Click on the link and access with your Student Number/Staff Number and your Password
Included are -
1. Alphabetical Title Listing (below) - click on a title to go to the appropriate Subject tab
2. Archive Journal Listing (below) - journals held in our Archive collection - academic, continuing and discontinued journals - please see LRC staff for access.
3. Academic Tab (above) - provides access online to our academic peer-reviewed not for loan journals with full-text articles and/or abstracts, contents and bibliographies.
4. Subject tabs (above) - detailed information about each title. Browse tabs for appropriate titles. Information includes Dewey Number, holdings, e-journals, and content topics.
5. Links - in the Subject tabs above, there are links to online journals, articles and websites.
Monthly News can be found below the cover photos.
The news is updated every one to two months. Provides up-to-date information about our journals and magazines.
All the important current issues relating to our magazines. Changes, publication details, formats and events are highlighted.
FEBRUARY/MARCH 2018 NEWS
WELCOME TO WILLIAM ANGLISS INSTITUTE FOR 2018
Information for students and staff about the journals and magazines in the William Angliss Institute Learning Resource Centre.
Included here are updates to new journals, changes to publications and information on online access to various resources.
Changes to Journals
Tourism Culture & Communication - Academic Journal - will now be published 4 times per year.
New Journals in 2017
During 2017 health and wellbeing have become the focus with awareness being raised of the need to be well to be able to function productively for study, work and at home. The Institute has Wellness and Counselling Support available for students. There are a number of magazines relating to health and fitness already in our collection and we have added 2 new ones -
Wellbeing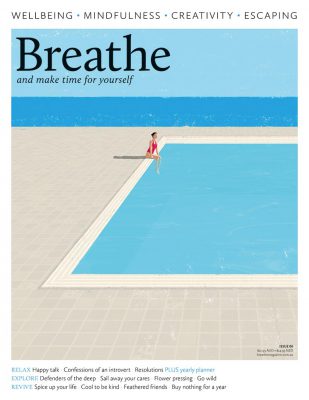 Breathe Check out the magazines via the links.
Other Media Sources
There is a new tab that gives you information on Blogs, Websites, Podcasts, Apps and e-journals that relate to our areas of study.
Check them out at Blogs, websites and podcasts